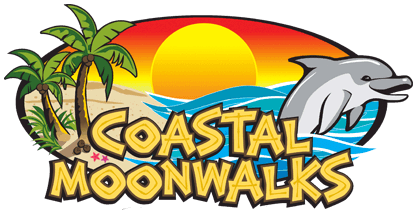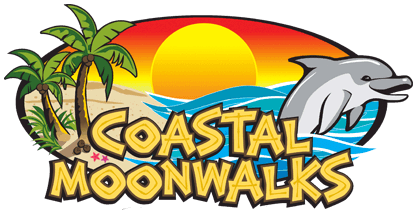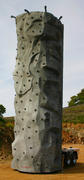 Rock Climbing Wall 3 Station
Dimensions: 24 feet tall/3 climber
Outlets:
Monitors: 2 attendants
24 foot tall 3-Climber Rock Climbing Wall
Grab Your Harness!
Jacksonville & Northeast Florida's newest rock climbing wall rental features 3 climbing routes with varying degrees of difficutly and each route offers you the most safety with a redundant auto belay to lower the climber down slowly once they complete their climb. Initial rental is for 2-hours & includes attendants. Additional rental hours are available after the first 2 hours. Great for school carnivals, festivals, church events, birthday parties, or corporate events. We also offer the rock climbing wall for promotions, fundraisers, and pay for play events. Call us for rates and details. Average throughput per hour is 50-60 climbers. Climbing harnesses included. Requires vehicle access to setup location. For larger events, we also offer our
5 Climber Rock Wall
Pricing is based on event size, time, and location. Please call us for a price quote 904-403-2388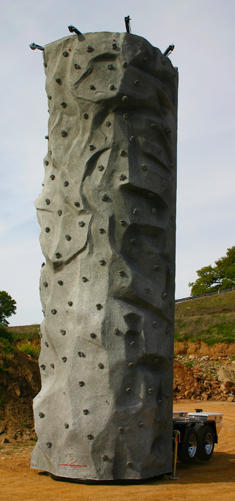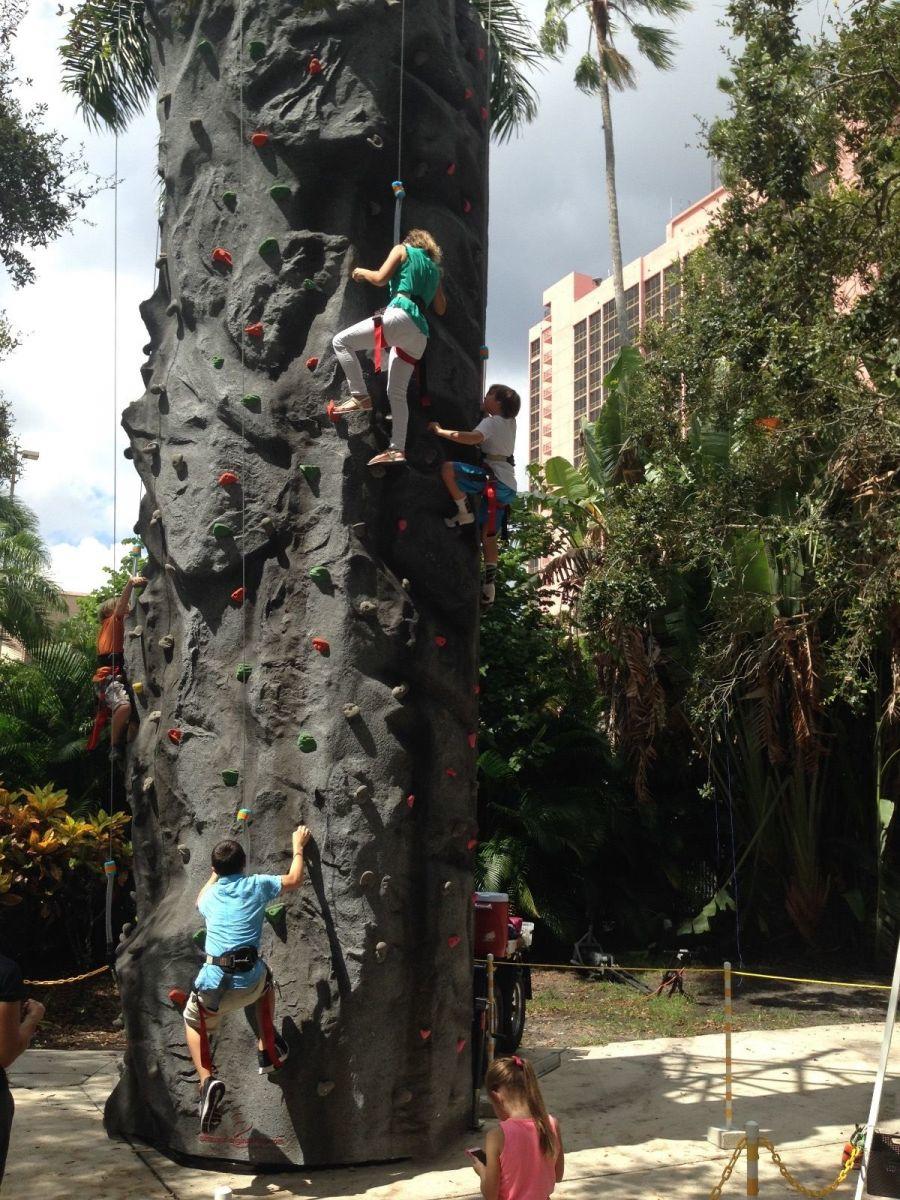 Copyright © . Coastal Moonwalks. All rights reserved.