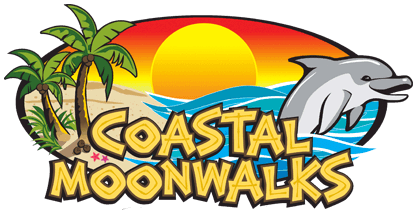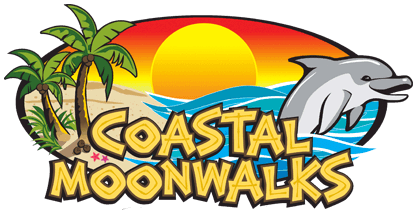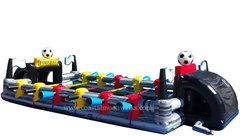 Human Foosball G515
$445.00
Dimensions: 45ft long x 26ft wide x11ft tall
Outlets: 1 Electrical Outlet Within 100 feet
Monitors: 1
Giant Inflatable Human Foosball Game
Realistic Giant Table Game
Entertain 10 People at a Time!
Great for Team Building!

Step into this giant size inflatable table game. Kick the ball into the goal and score for your team! This Giant Human Foosball Game will be the centerpiece at your next event. Onlookers will amazed at the size and life like realistic appearance of this foosball inflatable interactive game! The foosball game is perfect attraction that will entertain a wide range of ages at your event. Great entertainment for school events, corporate team buliding, youth church activities. It accomodates 10 people at a time. Recomended 6 years or older.
How to Play:
This game is just like a foosball table game but it is jumbo sized and includes humans as game pieces. Foosball is similar to soccer, except that you are attached to the game and can't move forward and reverse. You must stay on your rod and move laterally left or right and allow team members to pass the ball. This provides the perfect setup for team buliding. You must rely on your team to pass the ball using only their foot. The ball is served in the middle of the field. Score a point each time your team hits the ball into the goal. Game can be played up to any high score. Usually, the game is played until one team scores 5 points. Up to 5 people on a team. 2 teams compete. Up to 10 players having so much fun playing this large life like interactive game.
Secure your date!
Book Online Today!

Popular New Attaction!

Great for All Ages!

Lots of Laughs & Fun For Everone!

Professional On-Time Service!

Easy Reservations!

Book The Giant Human Foosball Today!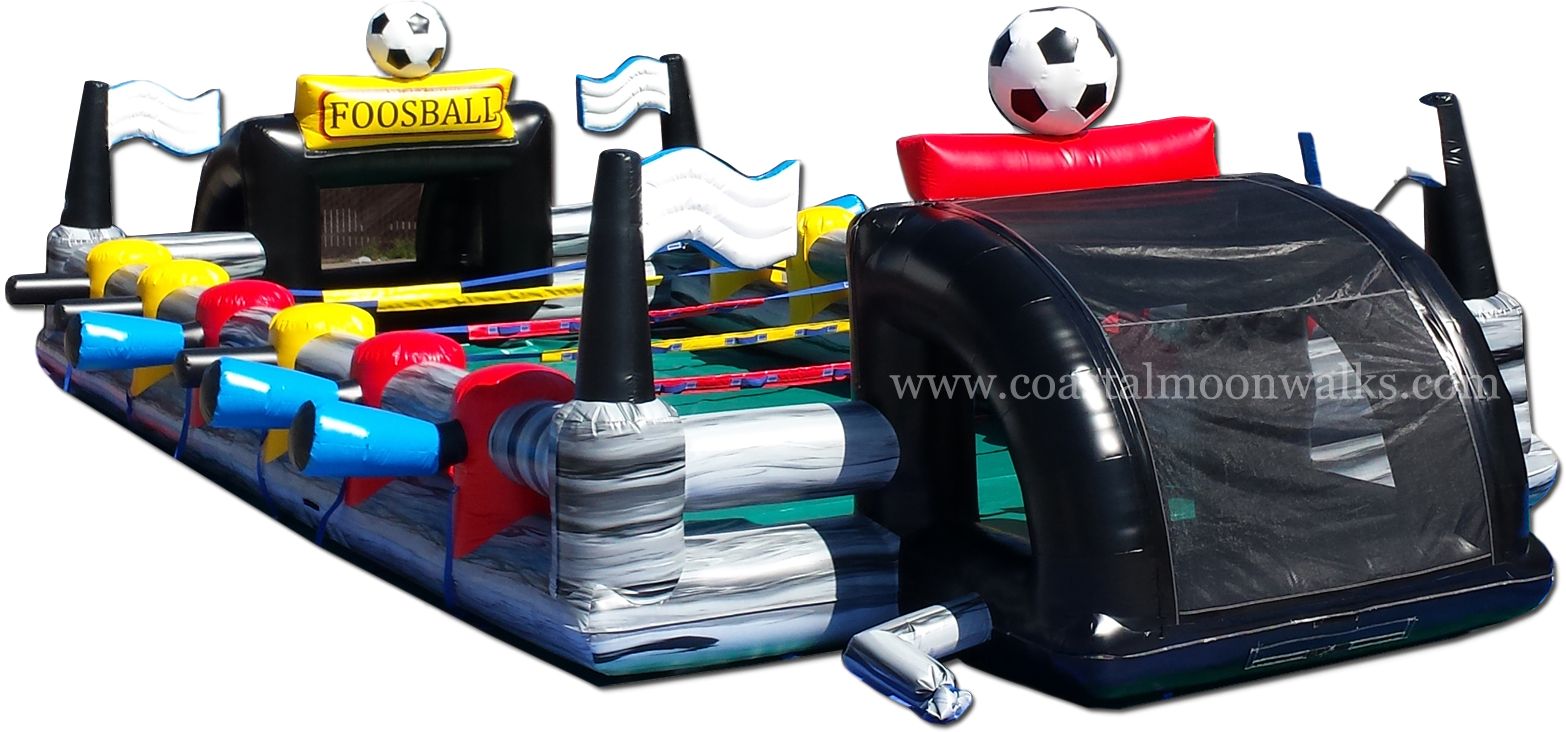 Video is for informational purposes. Game colors and appearance are not of actual unit.
Copyright © . Coastal Moonwalks. All rights reserved.