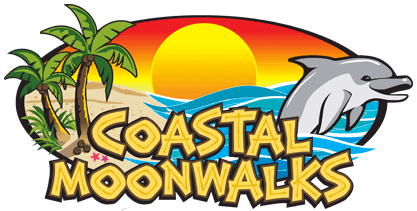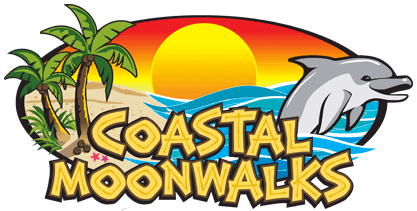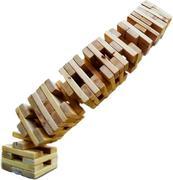 Tumbling Tower Giant Jenga
$0.00
Dimensions: Up to 72 inches high
Outlets:
Monitors:
This item is not available. Please continue shopping.
Giant Tumbling Towers - Jenga
Customer Pickup Option - CLICK HERE!
This giant game includes a stack of sanded and polished hard wood that measures over 2 feet tall that can grow over 5 feet tall, if you have the skill to keep it climbing. The goal is to NOT be the team that moves the last piece of wood to the top of the tower when the tower tumbles to the ground. Great game for team building, school carnivals, corporate events, weddings, etc. This game of concentration and coordination is the perfect size for teenagers and adults to enjoy.
Small children should always be supervised when playing this game. Care should be given when standing around the tower so that the tower doesn't fall over and injure someone or something.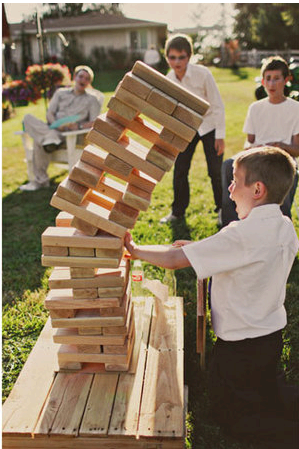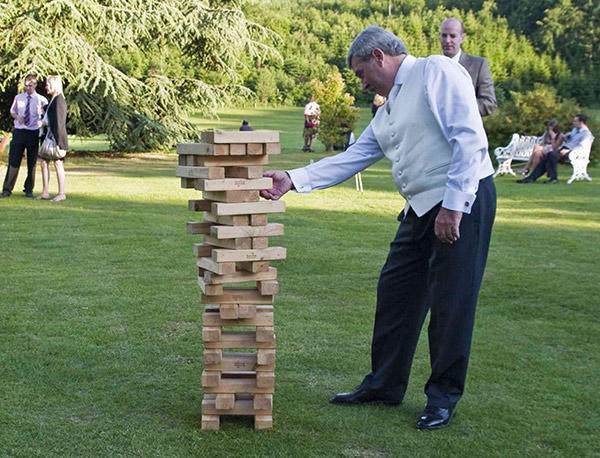 Copyright © . Coastal Moonwalks. All rights reserved.